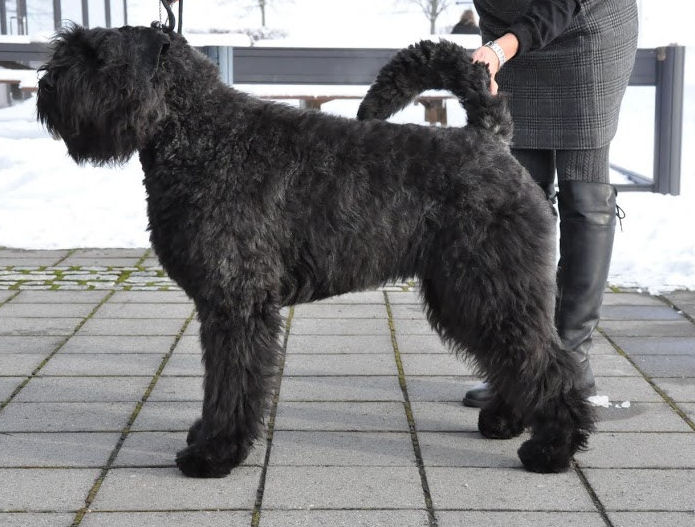 I live in Oslo/Norway with my family and dogs.
My life with Bouviers began in 1981 when I got my first bitch N FIN CH NORDV- 83 Japper's Boulette.
She had her first litter in 1983.
She introduced me to people that have inspired, and taught me about the breeds history, grooming, handling and working abilities.
We have chosen to have only 2-3 dogs at home at the time, as we want to bring them on vacations and to be part of our daily life.
We have imported 5 Bouviers from England/Kennel Kanix, and the last one from Kennel BouvPilot in England. All Top Winners, and well adjusted Bouviers.
We are also grateful for 2 Bouvier males from Kennel Excerno in Sweden.
See more info on the dogs under «Our dogs» and «Proud of».
I have been active in many different Committees in both the KC and our breed club.

I am an authorized FCI judge, since more than 20 years, (see list of breeds under «FCI Judge»).